Dentaris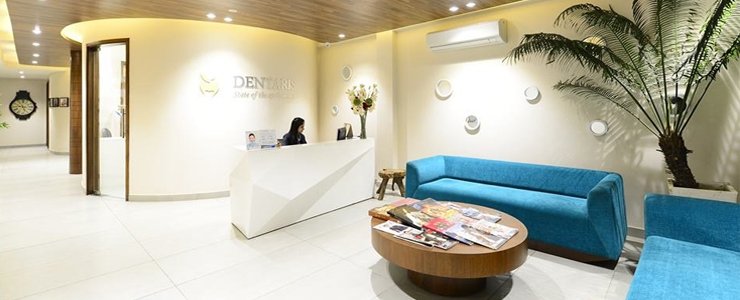 Dentaris is committed to present the highest quality, complete dental care in a separate atmosphere. The state of the art dental centre offers a huge standard medical responsibility for dental problems. The ultimate achievement is a perfect smile. A truly remarkable, relaxing experience in a patient oriented environment that includes care, comfort, trust and education makes Dentaris the place to go for dental concerns.
Trained Doctors
Dentaris offers the services of the best professional. The panel of doctors and consultants comprise of:
Dr. Nidhi Gupta (Director & Head)
Dr. Vishal Gupta (Senior Consultant & Advisor)
Dr. Anil Kohli (Advisor)
Dr. Udyan Gupta (Senior Consultant)
Dr. Seema Kushwaha (Consultant)
Dr. Nitika Mahani (Consultant)
Dr. Alia Mukhtar (Consultant)
Dr. Priyank Jayna (Advisor)
USP
24 Hour Emergency Service
15+ years of Experience
Offering Sedation Services for special kids and for nervous patients.
Patient safety
Flexible Payment Options
Top of the line equipments, imported materials, work with best dental labs
Highest level of sterilization
Relaxing environment
Services
Check up and cleaning: Incorporating dental examination, tooth cleaning , digital X-ray , OPG , and use of other diagnostic equipment like caries detector to prevent, uncover or treat problems as early as possible.
Kid's dentistry: Dentaris team works with kids. There are facilities to teach oral hygiene, sealants, fluorides, habit breaking appliances.
Root canals: Nothing is as good as a natural tooth. Root canal treatment is life saving for your tooth for it to remain a healthy part of your mouth
Orthodontic: Dentaris strives to create the perfect smile for you. If you cover your mouth while you smile then we offer a variety of orthodontic treatment to get you the thousand watt smile. With aid of metal braces or ceramic braces, passive self-ligating, lingual arch braces, clear aligners and invisible braces.
Oral surgery: The team has a specialist Oral and Maxillofacial surgeon who performs all procedures in dealing with conditions relating wisdom tooth extraction and other jaw disorders.
Smile in a day: The revolutionary dental implant technique that can immediately and predictably replace failing or missing teeth in as little as one day.
Implants: Dental Implants are used to help replace a tooth or teeth that are missing. The implants are inserted into the jawbone where the root of a tooth once was and cannot be seen once they are surgically implanated.
Smile makeover with veneers: Dental veeners are wafer-thin, custom-made sheets of tooth. Colored materials designed to cover the front surface of teeth to improve your appearance.
Whitening: Laser teeth whitening is the advanced method for teeth whitening. The treatment takes less time and results can be seen quickly upto 5-6 shades lighter.
Dentures/partials: Dentures are created with the utmost care to provide a custom fit.