Derma Clinix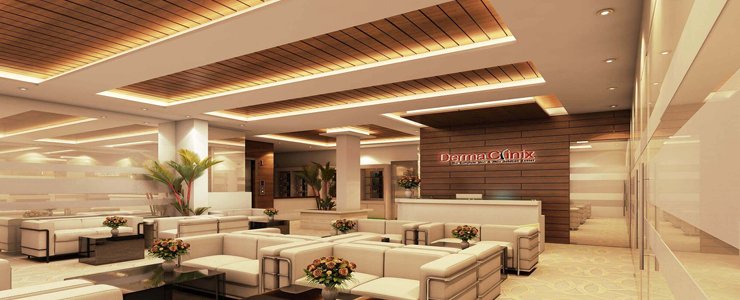 Setting new benchmarks in the field of medical technology, Derma Clinix is and venerates organization that trained in skin care, anti-ageing and hair transplantation treatments. Derma Clinix holds an expertise in providing cost-effective result to all hair and skin related problems. In order to preserve a stronghold in this niche segment, the organization clings to the attempt of a team of dedicated professionals that includes some of the best cosmetic surgeons, laser operators and dermatologists. Besides the specialization, Derma Clinix also manages a strict ethical code of treatment in their operations. It has their branches started in New Delhi, Indore, Dhar and Ranchi.
Trained Doctors
Derma Clinix feels extremely honored working on the instruction of Dr. Kavish Chouhan (Director), who is rated amongst the best hair transplant surgeons and dermatologists in the country. Dr. Kavish also influences the privilege of lecturing at the prestigious ISHRS (International Society of hair restoration surgery) meet in San Francisco, USA in the year 2013. In the year 2011, Dr Kavish was awarded with the Best Poster Award in DERMACON,
whereas at the event of CUTICON in 2010, the doctor held the award of the 'Best Young Dermatologist'.
Co-founder, and also a director of Dermaclinix; Dr. Amrendra Kumar is an MBBS from PMCH Patna and an MD in Venereology, Dermatology and Leprology from AIIMS, New Delhi. With an trained of four and a half years, he has been a proficient in the field of Clinical Dermatology, Dermatosurgery, Venereology and Cosmetology.
Dr. Jyoti Gupta, who works as a specialist Dermatologist at Derma Clinix is a gold medalist in MD Dermatology and has a range of experience in cosmetic and clinical dermatology. She also has a keen interest in treating vast hair disorders (trichology), pigment anomalies and facial rejuvenation (anti-ageing).
Facilities offered
Superior quality plays an innate role in the treatments carried on Derma Clinix. This has been made conceivable due to the usage of latest technologies and methods in the modus operandi. Following this, patients are diagnosed and treated in the bright of best equipment of medical technology. Most importantly, the team of trained doctors and surgeons at Derma Clinix secure that highest condition standards of healthcare are maintained in the clinical procedures.
Following are the treatments that are carried on as per different hair and skin problems:
Hair Transplantation
A-Cell
Eye Brow Transplantation
Bio Stimulated FUE
Beard/Moustache Transplantation
FUE (Follicular Unit Extraction)
Body Hair Transplantation (BHT)
Platelet Rich Plasma (PRP) Therapy
Low Level Laser Light Therapy
Artificial Hair Fibers
Laser Hair Reduction
Harmony XL with SHR
Diode Laser with SHR (SOPRANO)
Skin Care
Laser Treatment
Hymenoplasty/Labiaplasty
Vitiligo (Leucoderma) Treatment
Skin, Hair and Nail Diseases
Body Sculpture/Shaping
Anti-Ageing
Photofacial
RF Skin Tightening
Laser Resurfacing (PIXEL)
Chemical Peeling
Botox
Thermage
Fillers
Clearlift
Dermaroller (Microneedling)
Microdermabrasion (Skin Polishing)